"the secret list of websites"
AI generated summary: Google used various websites, including the author's blog and website, to train its AI model for chatbots.
Chris Coyier wrote a post mentioning a Washington Post article that analyzed which websites Google used to train its AI model. And it seems that both my blog and my website (I think I should merge them one day) are used.
It's a strange feeling to know that Google, OpenAI and Microsoft will make a lot of money with these new chat bots. But they won't link to your sites anymore.
But it is what it is. If you don't want that, you probably shouldn't put a website in public. 🤔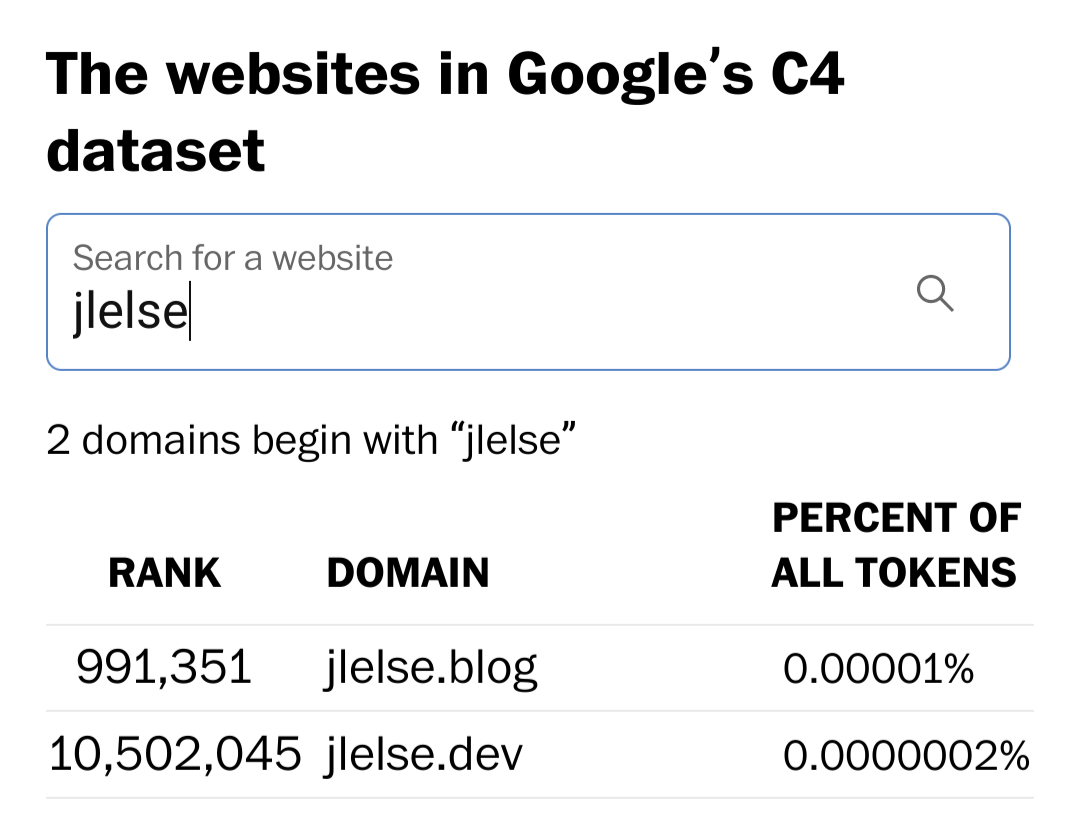 https://chriscoyier.net/2023/04/21/the-secret-list-of-websites/
Tags: AI