Why Relaxation Is Important
⚠️ This entry is already over one year old. It may no longer be up to date. Opinions may have changed.
And about the difference between relaxation and procrastination
I am someone, who often preaches things like "never give up", "go up earlier" or "cut all useless time consuming things out of your life", so that you use all your time for something useful, that helps you reach your goals and live your life with purpose.
I haven't changed my mind, since I last wrote a post here on Medium. But I've been silent for some days. Because I'm on holidays.
Writing a post every day is something I like very much. I love it. I think it helps me focusing on the things I want to get done. It keeps me away from procrastinating, simply by giving me the feeling, that I have already achieved something today. And not to neglect, it helps my stats climb.
But it's also important to relax. When you go on holiday, into a 5-star hotel with ultra all-inclusive, you shouldn't get up at 5:30 am everyday, sit the whole day in front of your PC or your mobile. Just don't do anything. Maybe to gather strength to keep on giving the energy to impress everyone after your holiday.
Because there's a huge difference between relaxation and procrastination. Relaxation is when you WANT to take some time off and you enjoy to do nothing. Procrastination is, when you SHOULD do something, but you keep ignoring it.
Make yourself clear about this difference. Try fighting procrastination. Relax when you need it.
So far, greetings from Turkey and this wonderful hotel pool: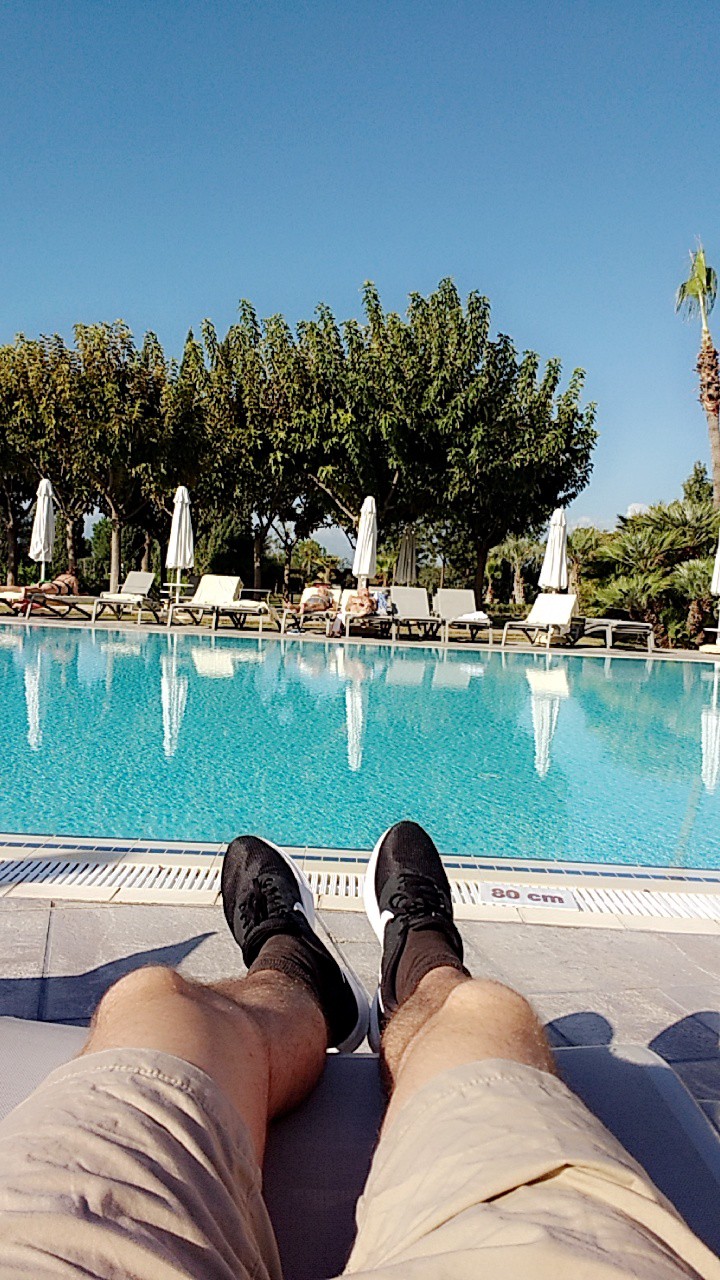 I took of the shoes after shooting this snap.
Tags: Medium Archive