My first Smart Home steps
I recently wrote about that my Raspberry Pi now has an SSD. With this, the Pi now runs quite fast and I also no longer have any concerns if I ever install something that also stores data. I even wrote in the last paragraph that I now want to get a bit involved with smart home.
No sooner said than done. Immediately after publishing the post, I installed Home Assistant and tried it a bit. After integrating my router (a FRITZ!Box) and AdGuard Home with Home Assistant and getting a feel for integrations, devices and entities, I also did a bit of online shopping.
First, I ordered a ConBee II USB receiver. This can make ZigBee-compatible devices available in Home Assistant using the deCONZ and Phoscon programs. I also tried the direct ZigBee integration in HA, but it has problems already during the setup.
I also ordered two temperature, humidity and air pressure sensors (from Aqara formerly Xiaomi) and a thermostat (essentials Premium).
When everything arrived yesterday I tried to set up the receiver and the devices, as I said. After a few failed attempts, updating the receiver's firmware, and realizing that you should only run the ConBee II via USB 2 with an extension cable, I've at least been able to connect the temperature sensors. One of them is now on a door frame in my room, a second one I fixed outside protected from rain on the windowsill. In the HA dashboard, all the data from them is clearly displayed.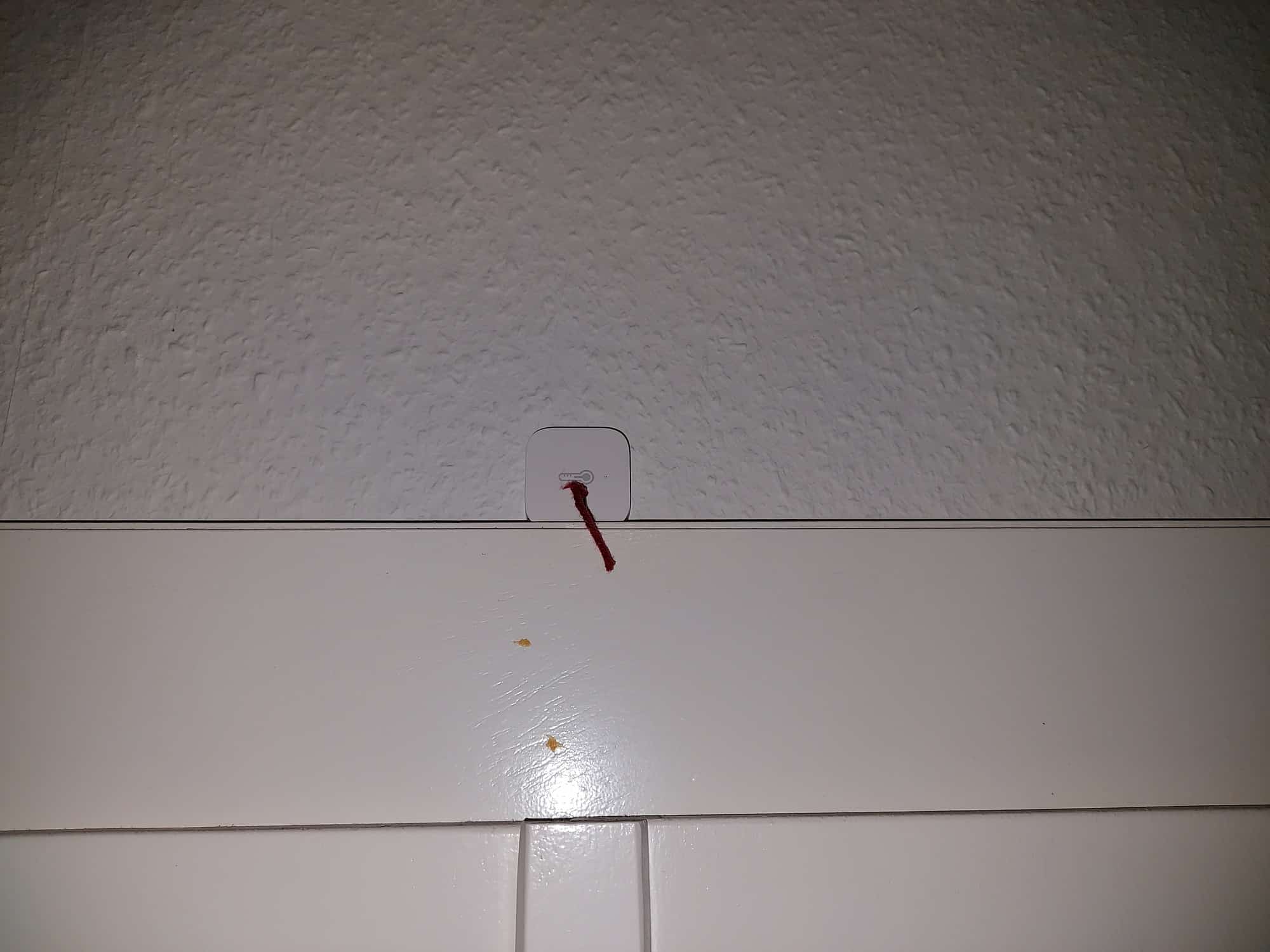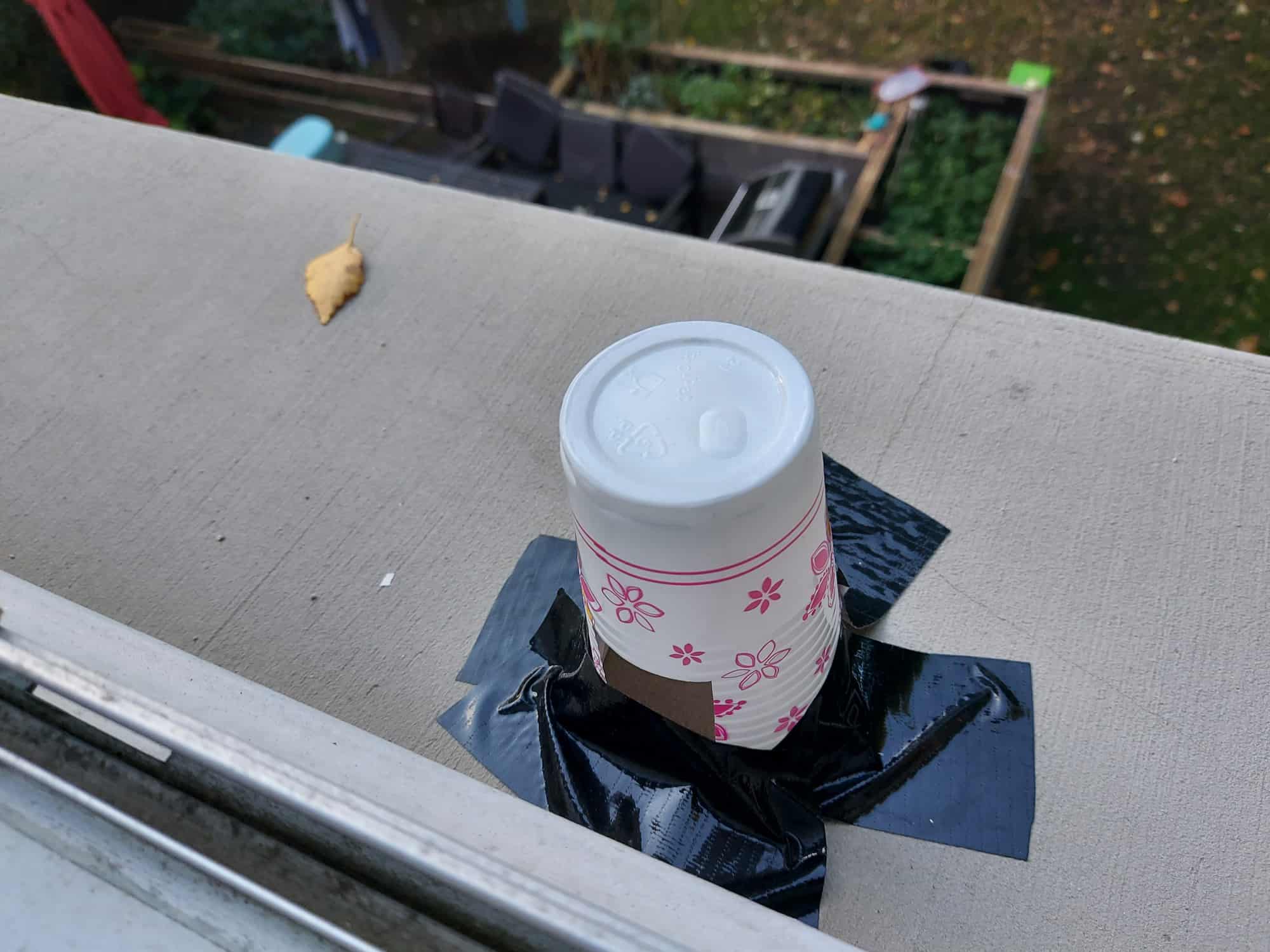 I was also able to connect the thermostat via Phoscon. However, it is not displayed directly in the Phoscon app, but only in deCONZ. The reason why I have now sent the thermostat back is that the temperature in Home Assistant could be displayed, but the adjustment for some reason did not work. I tried many things, but in the end came to the conclusion that this thermostat is probably not as compatible as I thought.
An alternative would be thermostats that I connect directly to the FRITZ!Box via DECT. But after a bit of consideration, I now believe that I prefer to continue to regulate the heating manually. After all, I only turn on the heater when I want to heat, to avoid crackling pipes.
But at least with the temperature sensors I could now replace a first generation Raspberry Pi, to which two temperature sensors were previously connected by cable, whose values could be seen via a simple website. This was a small project of my father and was running for several years without any problems. However, it is a bit stupid that two Raspberry Pis permanently consume power and the cover, which should protect the outdoor sensor from rain and sun, was no longer intact. I also would have preferred to know the temperature in the room where I stay all the time and not in the guest room, which I mainly use for drying clothes.
In Home Assistant, I also enabled integration with OpenWeatherMap and clicked together the following dashboard: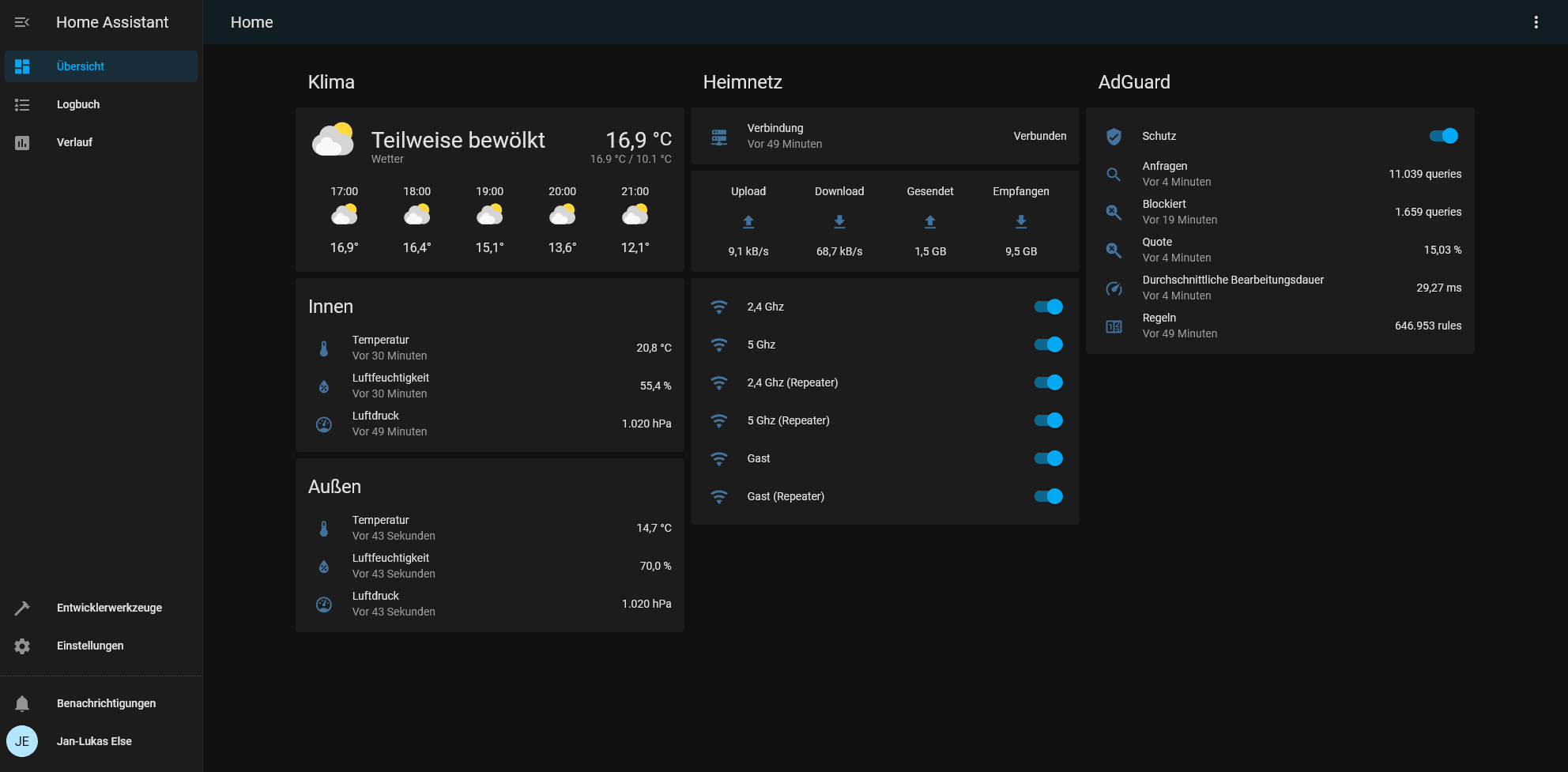 I am now quite satisfied and thinking about what else I could integrate. Thermostats rather not. Lamps maybe? But at the moment I can't think of any significant advantage that a smart lamp control would have in my apartment.
Tags: Home Assistant, Smart Home, ZigBee