About my new watch: Samsung Galaxy Watch 4
⚠️ This entry is already over one year old. It may no longer be up to date. Opinions may have changed.
In response to my teasing post about my new Samsung Galaxy Watch 4, James suggested I share my experience with the watch on my blog and asked what my reasons are for wearing a smartwatch. So here is my answer.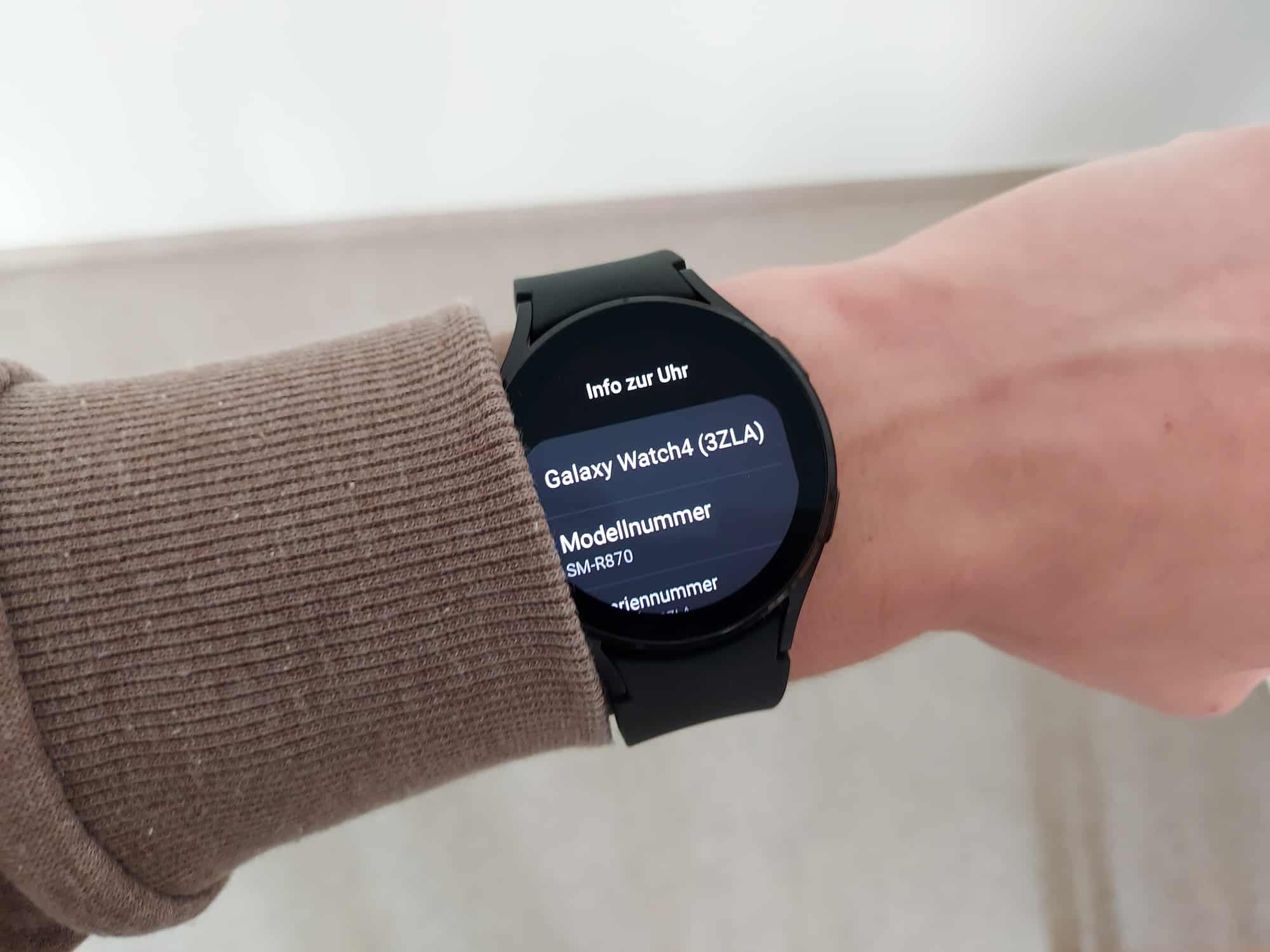 My smartwatch history
My very first smartwatch was a Sony Smartwatch 3, which my parents gifted me for Christmas in 2014 or 2015. It ran Android Wear 1 (the predecessor of Android Wear 2 later Wear OS and the new Wear OS 3). It allowed me to not always have to get my phone out of my pocket for notifications, but to read the notification right on my wrist and sometimes even reply directly from there. It also allowed me to collect fitness stats and see them right on my wrist while running, for example.
However, the watch didn't get the update to Android Wear 2, so there were fewer and fewer compatible apps. And the rubber wristband of the watch was eventually so worn out that I decided to go back to wearing my old non-smart digital watch for now. I had tried a Xiaomi Mi Band in between, but I preferred a real watch.
So, I walked around without a smartwatch for some time, which was also quite an advantage during all the university exams. Smartwatches you always had to turn off and hand in, a normal stupid digital watch not.
In 2019, however, my digital watch broke, and a repair would have been too expensive. In addition, I have not found a digital watch that I would have liked. So, in the end I went for a smartwatch again, this time a first-generation Samsung Galaxy Watch. It did not run Wear OS, but Samsung's own operating system Tizen. It had fewer available apps, but Strava, for example, worked, so I could go running with the watch alone.
At the beginning of the year, Samsung also launched Samsung Pay in Germany, so I was finally able to pay with the watch. However, Samsung Pay is the reason I didn't do this often. In Samsung Pay, I cannot directly register my credit cards as I can with Google Pay, but I must open a new account.
The announcement that Samsung is now teaming up with Google and jointly developing Wear OS has surprised me positively. Hopefully, this will bring together the best of both worlds. Samsung brings experience for good battery runtimes, while Wear OS brings the variety of apps.
That's why I ordered one of the new Samsung watches right after the announcement and received it over a week ago.
First impressions on the new watch
So here are my first impressions:
Last week I was on vacation and used Google Pay quite often. Almost every payment I have made with my watch. This saves me from having to get my phone out of my pocket and unlock it every time I want to pay for something.

The battery life of the watch is quite good; I can easily get over 2 days with it. That's as long as my first-generation Galaxy Watch lasted. Online you can find contrary reports, but probably the battery life is related to the fact that I have the large version (44mm) with the larger battery, have disabled the option to constantly measure heart rate and also turn off the watch when sleeping.

There are not many apps for the watch, but for example Google Maps or Komoot work well with the watch. When I start a navigation on my smartphone, my watch informs me about the route, and I can leave the smartphone in my pocket.

Unfortunately, the selection of watch faces is not that good. On my old watch, I used one of the pre-installed watch faces with a digital time display with seconds. On the Galaxy Watch 4, there is unfortunately no such watch face that also displays seconds. But in the meantime, I got used to reading the watch again. 😂

If I do want to measure my heart rate (for whatever reason) or get information about my body composition, the measurement works surprisingly well. With my old watch, the heart rate measurement has often taken much longer and failed often.

I really like the hardware of the new watch. Visually, I like the matte black of the metal very much. It has a high-quality finish. And the software also feels smooth and responsive when you use it.
My most used smartwatch features
To finally answer James' question about what I use my smartwatch for, here are my regularly used features:
check the time
read notifications directly on the wrist
pay with Google Pay
count steps, possibly also measure my heart rate
inform me about the weather
be reminded of appointments
easier navigation
Features I do not use
What I deliberately no longer do with my smartwatch is sleep tracking. In my experience, sleep tracking only makes sleep worse. After a short night, I would rather not know that I was only able to sleep for five or six hours.
Also, I do not use voice assistants. In the time it takes me to dictate my question, I'm usually quicker to look it up myself.
Tags: Experience, Galaxy Watch, Review, Samsung, Smartwatch