My current Home Office (January '21)
⚠️ This entry is already over one year old. It may no longer be up to date. Opinions may have changed.
It's been a while since I shared a picture of my desk. But since that was at the beginning of the pandemic and I've only worked from home since then, things have changed too. So here is the current state.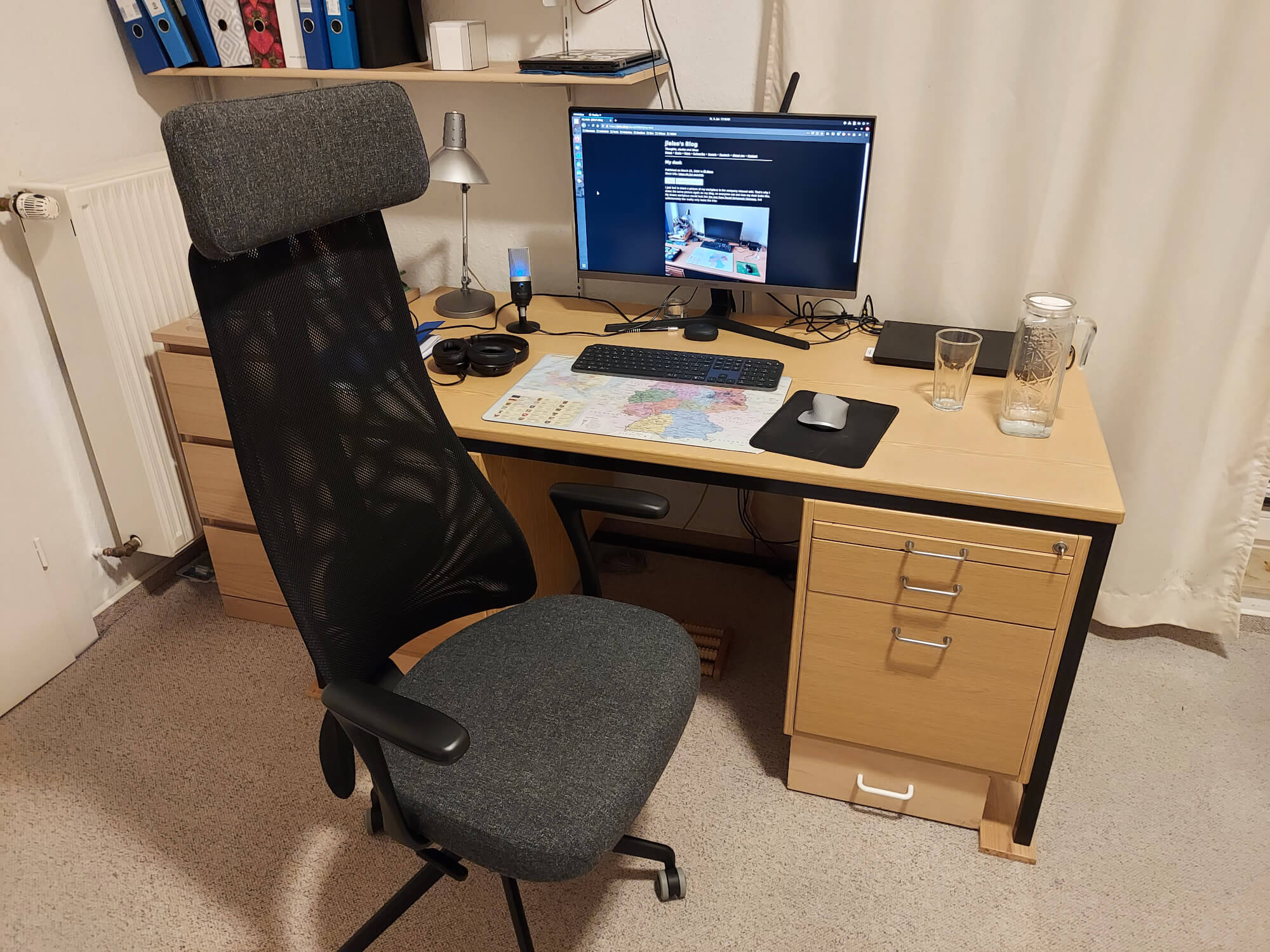 What has all been changed since then?
I moved to another room where I now have much more space.
My desktop computer now hangs at the back of the screen via a VESA mount and has a card for WiFi and Bluetooth. (Can be seen by the black antenna.)
I have a different screen. A 28 inch 4K monitor from Samsung. I am quite satisfied with the razor-sharp resolution.
Also new are my mouse and keyboard. First I tried a pair made by Microsoft, but I like the MX series by Logitech much more.
A microphone for better audio quality.
A pair of new wireless earbuds for when I don't want to wear overears.
One thing that is not in the photo: a FHD webcam.
And last, if I haven't forgotten anything, a new chair I got for Christmas. The IKEA JÄRVFJÄLLET, very comfortable after a week of use.
Now I have reached a state with which I am very satisfied and the home office is also comfortable and pleasant. I can't think of anything now that I would want to replace. I am well prepared for many more months of working from home! 😅 Although a bit of office experience might not be bad either…
P.S.: Do you see the jug of water? Stay hydrated!
Tags: Desk, Home Office, Work from home