My new Code Server: HP EliteDesk 800 G1 USDT
⚠️ This entry is already over one year old. It may no longer be up to date. Opinions may have changed.
Yesterday I read this article by Vincent Warmerdam describing his new home setup. He uses an Intel NUC running Linux, which he can program on well, and accesses it via his laptop or a Mac using Visual Studio Code.
In principle, this is similar to how I've been working so far. I had a virtual server running in the cloud at Hetzner that I could access from anywhere. So then it didn't matter what device I was using to program on or where I physically was.
But why am I talking in the past tense?
After reading the article, it occurred to me that this VPS setup works quite well after all, and I've been using that for a while now. However, there was some room for improvement in that I would like to have more resources: a faster CPU, or rather more cores, more RAM, and maybe a bit more storage space.
So I looked around on the internet and found and ordered a second hand small desktop computer. It's an HP EliteDesk 800 G1 USDT from around 2015 with the quad-code Intel i5-4590S processor, 8 GB of RAM and a 250 GB SSD.
Today it arrived and after I wrote down the Windows license key, I immediately installed Ubuntu. However, in the minimal desktop version, since I also plan to set up a remote desktop environment.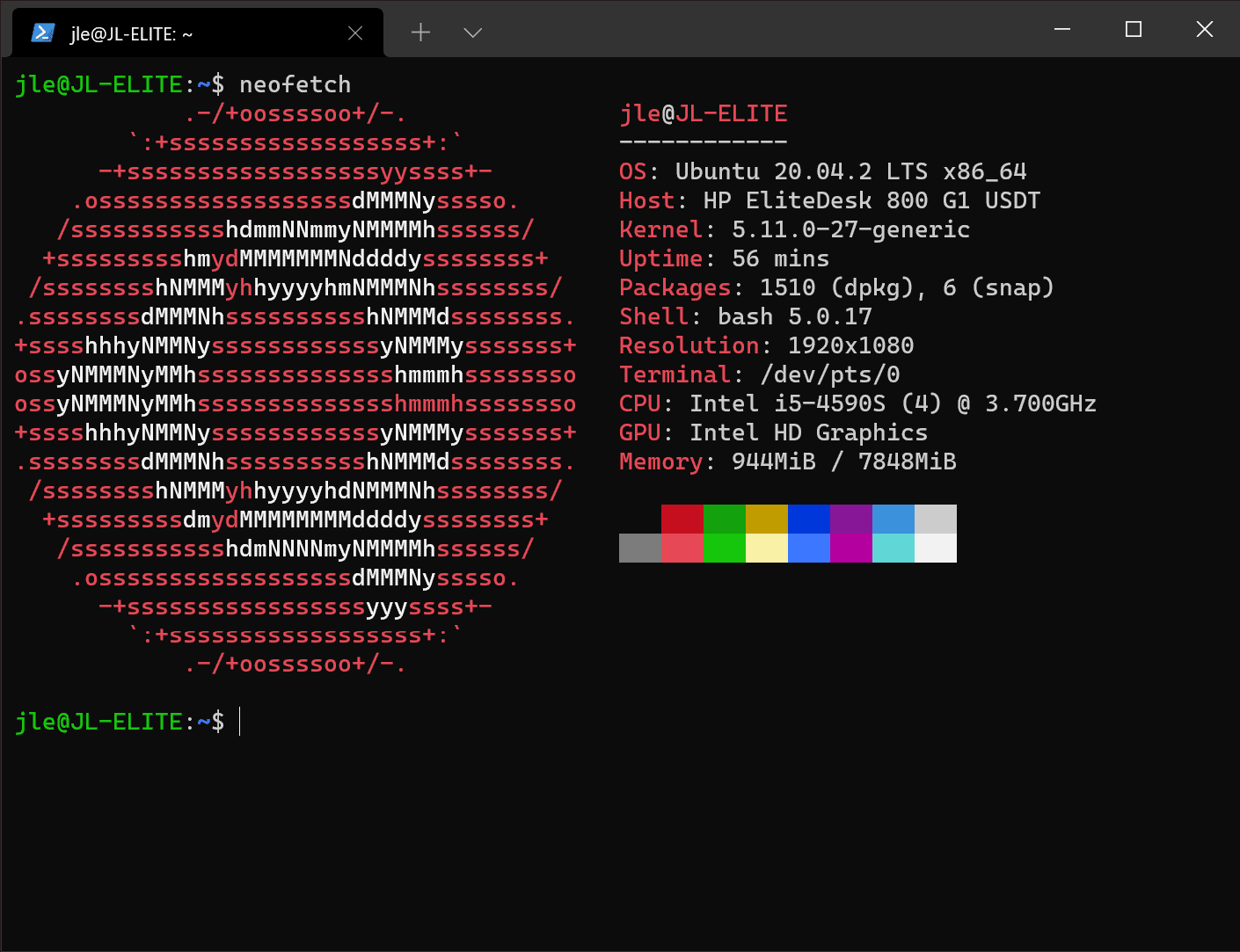 What I noticed: The computer only boots when a monitor is connected, and it doesn't matter if it's turned on or not. So I put the computer in the living room and connected it to the TV.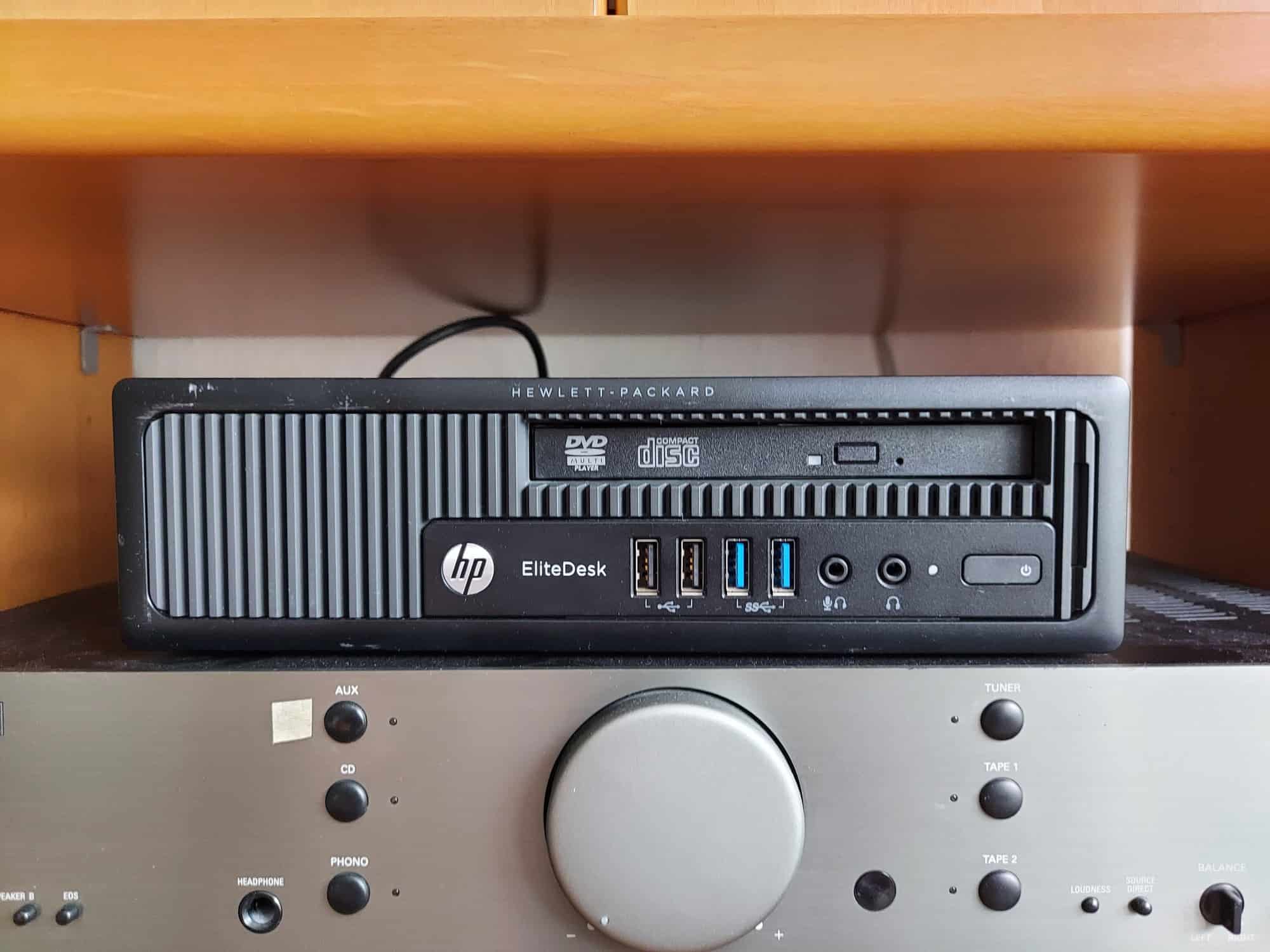 I already experimented a bit and was able to compile and start GoBlog successfully. Also using public HTTPS by setting up port forwarding for port 80 and 443 only.
If I ever need to SSH from outside, I will use Tailscale, which I have already set up.
Although the whole thing cost me about 230 € now, a comparable cloud computer would also cost about 10-15 € per month. In addition, I could also use the computer in parallel to play media on the TV.
I still have to find out exactly how much power the machine consumes when idle and if there is a good way to shut it down automatically after a while when not in use and how I can best wake it up again via LAN. I don't want to use unnecessary power, because I can't program 24 hours a day.
Updates:
@Andre: This tiny machine is pretty quiet. You can hear the fan a bit, but overall it's no louder than the Synology DS115, which is also in the living room.
Regarding my remote destop environment: It was pretty easy to install TigerVNC. Now I can use a remote Ubuntu desktop. The installation steps are written down in my wiki.
Tags: Development, Hardware, Programming, VSCode