London is on a whole different scale when it comes to size. It has roughly the same population as Berlin, Hamburg, Munich, Cologne, and Frankfurt combined, and those cities are already quite large. 🤯
I can't quite recall it being this enormous when I visited briefly during a language learning trip some years ago.
From The Shard, everything appears so tiny, it almost gives the impression of being fake.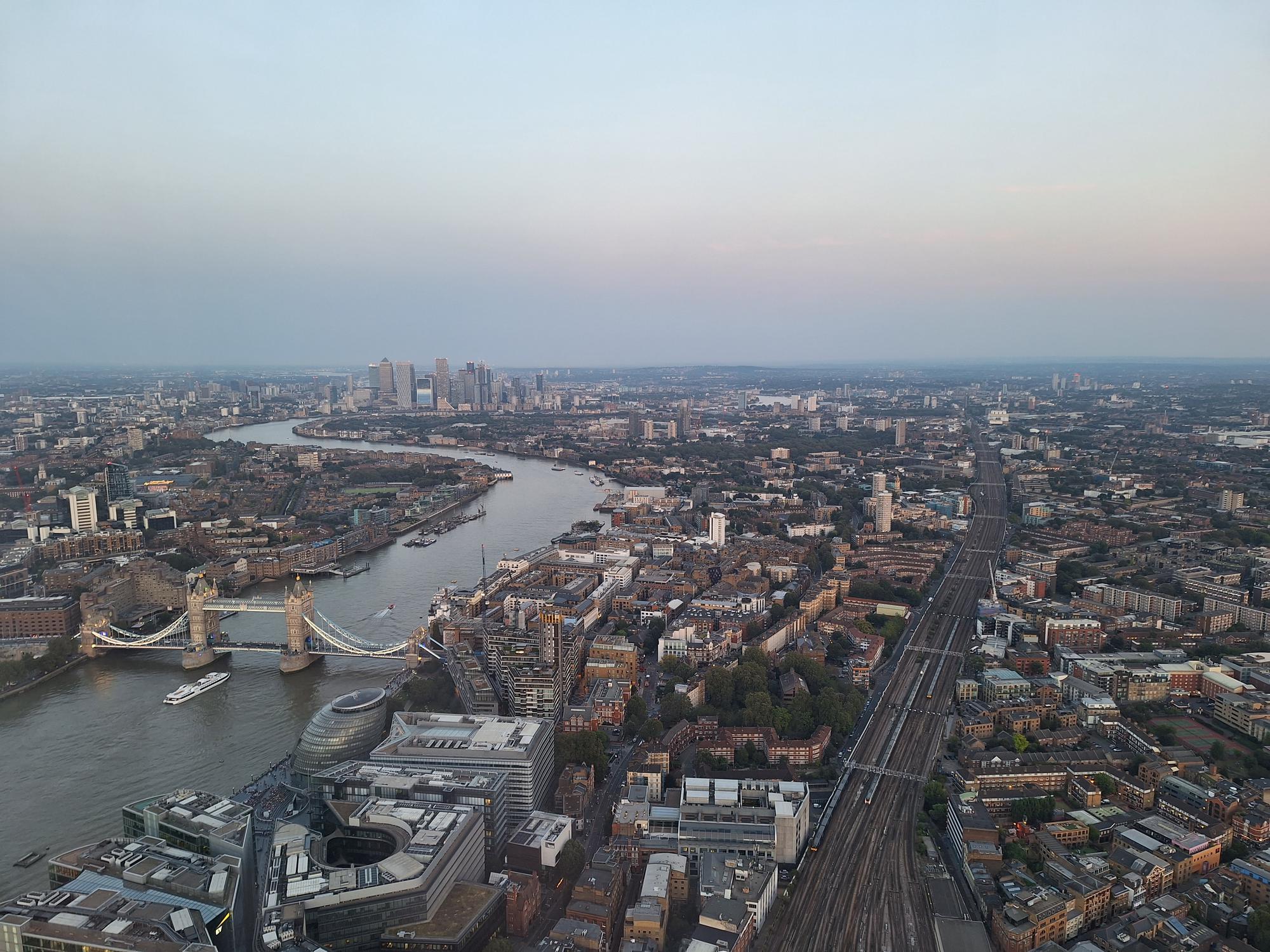 🖼️ View